UPCOMING ONLINE CONFERENCE IN
The Afrika Trade Show has launched it first VIRTUAL CONFERENCE Coming up on July 22nd 2023.
Come join our discussions to gain insightful knowledge on how to invest in Africa and support entrepreneurs originated from the continent and its diaspora. 
We've crafted themes to cover successful modern and traditional business models. All hosted by influencial international entrepreneurs and scholars with bold approaches. 
This is a unique opportunity for friends of Africa, diasporans, students and professionals to be part of a platform that engage participants from different walk of life and horizons. We talk business and place humans at the center of our debates.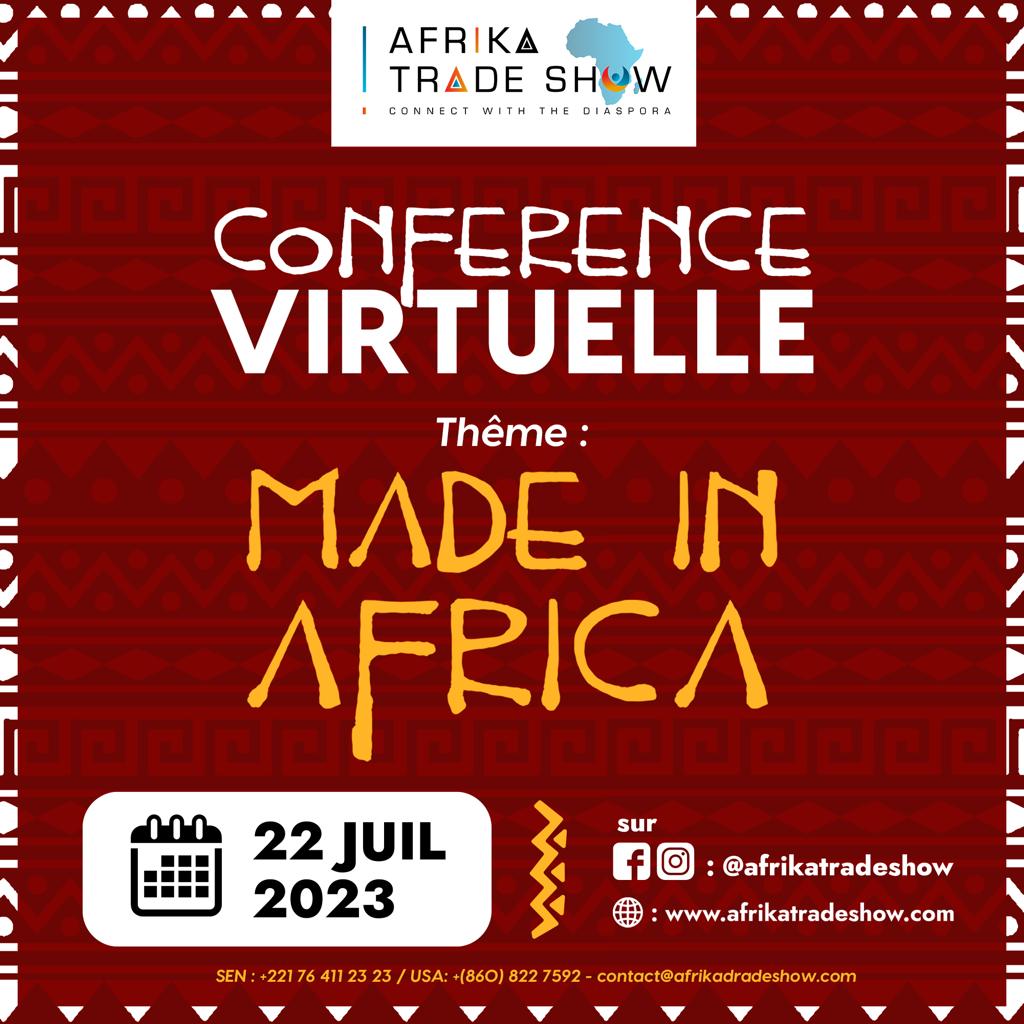 Meet our
SPEAKERS
SPEAKERS
THEME:
Made in Africa
Made in Africa
Outline of the conference
INVESTING IN AMERICA
English content
DOING BUSINESS IN AFRICA
French content
AFRICA & ASIA, THE NEXT ECONOMIC HUB
English content
MADE IN AFRICA: PERCEPTION IN THE WORLD
French content
1) INVESTING IN AMERICA
How to get started?
How to deploy?
Common mistakes and recommendations


2) DOING BUSINESS IN AFRICA Moderator

How to get started?
How to deploy?
Common mistakes and recommendations


3) MADE IN AFRICA: PERCEPTION IN THE WORLD

Introduction & context
How to get started?
How to deploy?
Common mistakes and recommendations


4) AFRICA & ASIA, the future economic hub
Introduction
How to get started? 
How to deploy? 
Common mistakes and recommendations